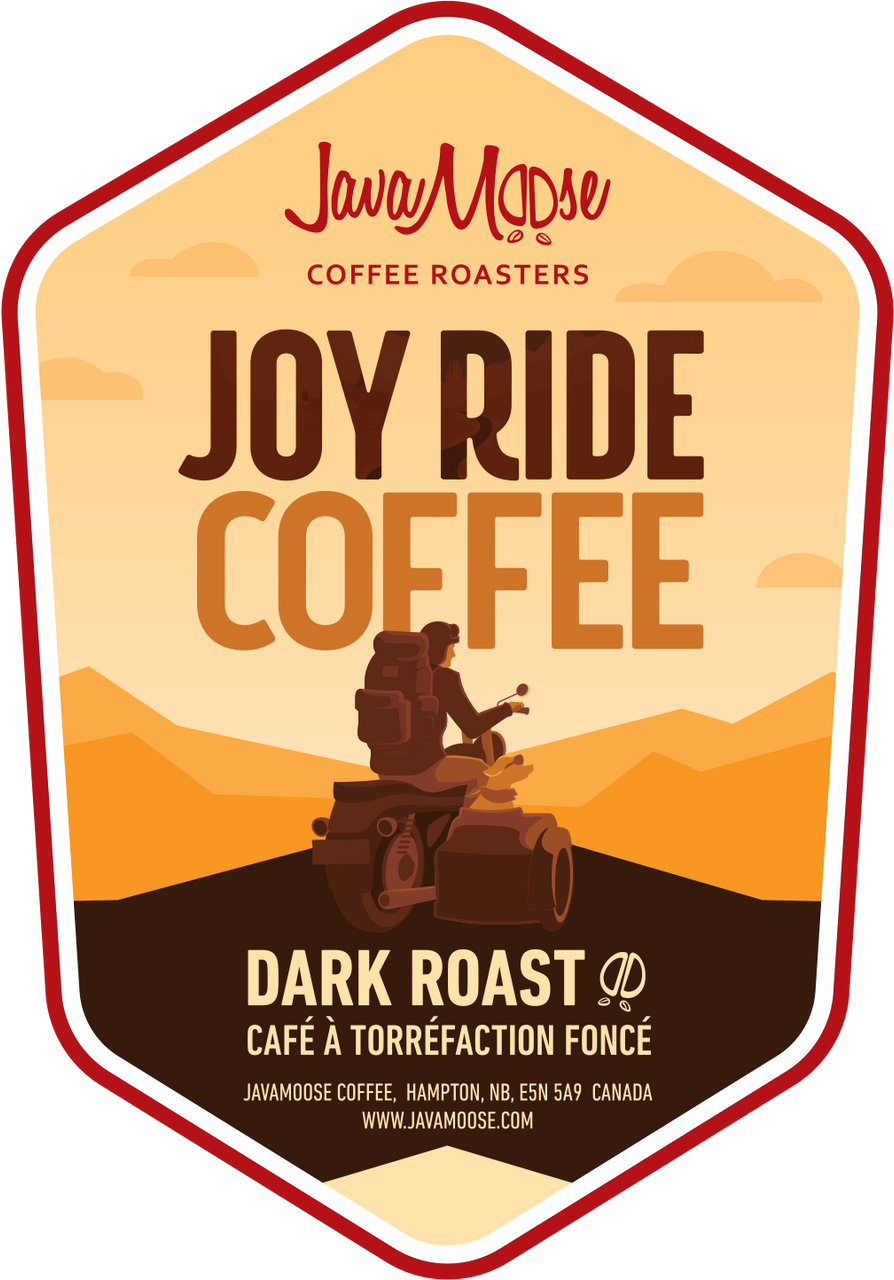 It's just past dawn and the morning air feels electric – crisp, clean, and filled with the scents of spring. You take a few deep breaths and run your hands over your jacket, the cracks in the leather are a map of the trails you've blazed, the things you've seen, the adventures you've had. Anticipation-fueled, you're drawn towards the road in front of you: it's not about the destination, it's about the ride. The motor is rumbling beneath you and every part of you is alive; it's time to pop the clutch and just go, free like the wind.

 It is that rich, bold, yet uniquely singular sense of freedom (with just a hint of danger) that we've captured in our third blend in the Adventure Collection: JoyRide. It is a darkly roasted coffee whose power you cannot deny. Its deep, engrossing flavour will fill your senses and stir your soul. It will put you on the bike with us, grinning, driving towards the horizon and the thrills beyond.
 Pick up a pound today, fun and adventure await!