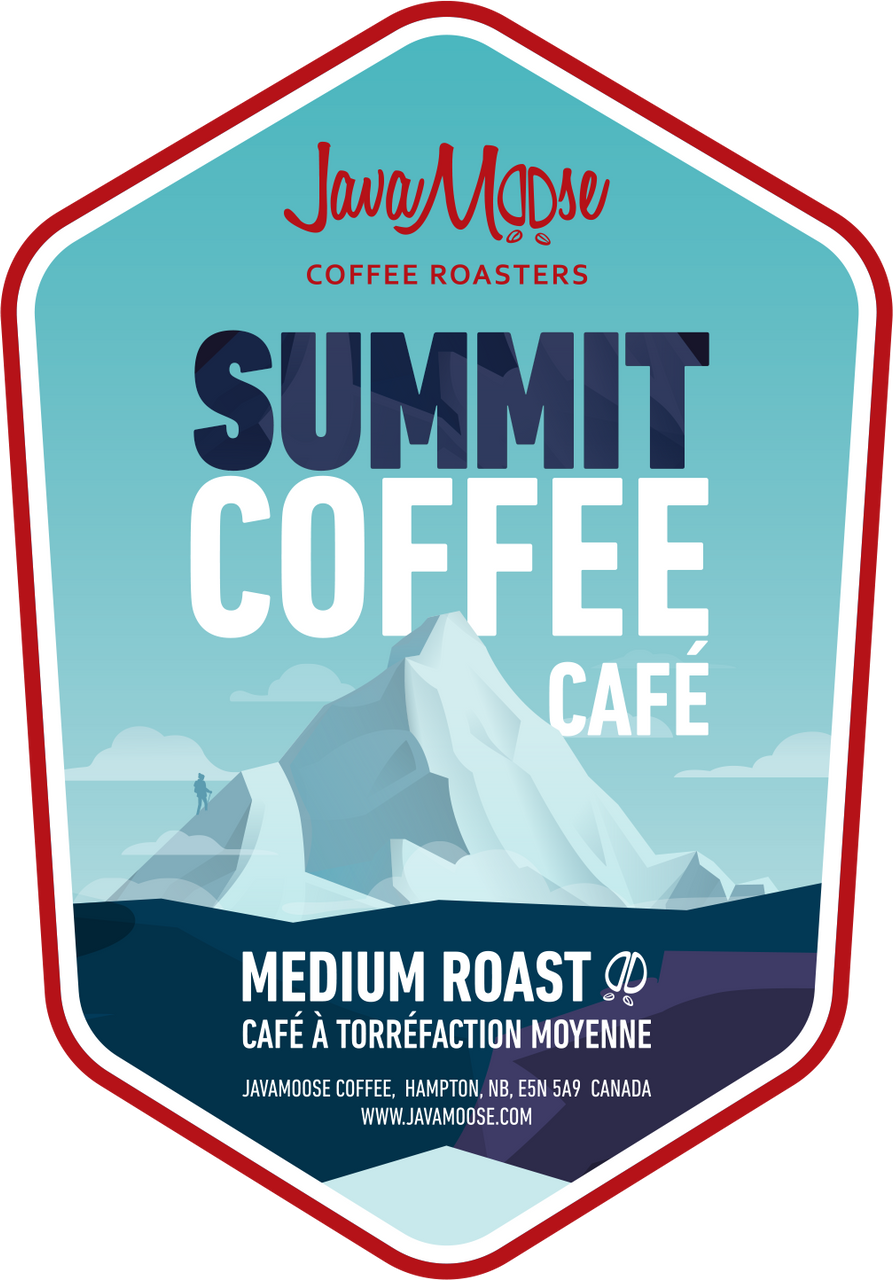 While we like to think that "the steps to Heaven" are those slightly hurried morning shuffle-steps that bring you into a JavaMoose for your favourite morning beverage, but the phrase actually refers to the spectacularly picturesque journey to Everest Basecamp in Nepal. Last October, Glen's brother, Scott, packed up his courage, adventurous spirit, and a generous ration of JavaMoose Coffee and braved that trail. His ascension to the top of the world was not easy: -40° and crazy, unpredictable weather sent half his team home by helicopter, then severe altitude sickness set in. But he steeled himself and persevered, and the experience changed his life – natural wonders of the world are neat that way.

In honour of Scott's trek, JavaMoose is pleased to introduce our first new blend in nearly a year: Summit Coffee. This Full City Roast Coffee was specifically crafted by Glen & Randy to evoke that sense of indescribable wonder that Scott felt as he stood in the presence of the tallest, most famous peak in all the world.
Take home a pound and see what adventure is inspired.